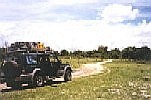 Living in rural areas can be dangerous in South Africa, what with veld fires and floods. And without telephones or cell phones the rural populations lead a precarious existence, to say the least. Moreover, wild animals are fatally overwhelmed during these tragedies.
Raging veld fires have swept, out of control, across several wild game farms during the past two years. Some farmers had to cut their fences to allow running, panic-stricken wild animals to escape from their farms. Wild game costs hundreds of dollars (each) to buy and affected farmers lost fortunes, albeit they were insured. Yet hordes of smaller animals like tortoises, hedgehogs, ant bears, porcupines and other fauna perished in the infernos and the destruction to flora was devastating.
Last year one of the first disasters occurred in the Waterberg in the Limpopo Province, an unspoilt terrain, known as the bushveld (dense bush and grassland). In the past few years many private game reserves have mushroomed here, and safari-loving tourists make their way through this outback on their way to Botswana to rough it in style.
When the first farmers noticed the blaze starting on their farms they attempted to alert neighbouring farmers on their landlines. But some normal phones were not working because of the fire, and in this area there is no coverage for cell phones - one has to travel 22kms to the nearest village, Vaalwater (the name means dirty water), to pick up a signal.
Only a small number of wealthy farmers have satellite phones, which they can use in emergencies. Those farmers and black labourers without any form of tele-communication could not be alerted, nor summon help. They were horrified when they suddenly saw gigantic flames, and towering pillars of smoke in the near distance. Some quietly prayed or hastily packed vehicles with necessities and were ready to vacate their farms and all other belongings if the wind changed direction and blew the blaze their way.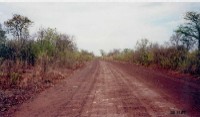 Fortunately this fire was brought under control, as there is water in the Waterberg (although less during African winter). Many farms were spared and no human lives were lost, but this incident is not uncommon for farmers in isolated regions of South Africa. Indeed late last year 19 people died in a veld fire in South Africa's Kruger National Park.
"It appears that those who died tried to run from the fire, but the flames caught up with them. The wind was much faster than human legs can go," parks director David Mabunda told reporters in Skukuza, the park's capital camp.
People who stayed put were unharmed. Fifteen of the victims were members of neighbouring communities contracted to cut grass and four were field rangers who had been brought in to fight the flames. SA National Parks (SANParks) board chair Mavuso Msimang says the fire started in the evening when windy conditions made it difficult to contain the flames.
The blaze raged between Pretoriuskop and Skukuza camps. The 15 contract workers were staying in a camp at the edge of the area destroyed by the fire, Mabunda says. The 15 died from suffocation and burn wounds and some were burnt beyond recognition. A number of animals, including four elephants, were also killed, in the blaze which destroyed 70 000 hectares of vegetation. A trail camp in the park was burnt to the ground, including tents containing the property of eight tourists who were evacuated unharmed.
Mabunda says officials did everything possible to contain the fire; two fire engines and an aircraft were deployed to assist, as well soldiers from a nearby military base. SANParks initiated an inquiry into the blaze and a disaster relief fund was set up to assist the families of those killed. Sizeable donations were raised.
Around the same time another seven people died in a veld fire near Greytown in KwaZulu-Natal. A runaway veld fire overcame a rural family in its house at Igogo near Greytown early one morning.
Floods leave people marooned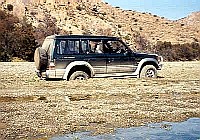 In other areas like Flagstaff and Lusikisiki near Port St Johns in the Eastern Cape, there is a dearth of water. This precious liquid is obtained from springs and poor black people travel kilometres to obtain it. But in times of floods, houses, cars, bridges and telephone lines get washed away leaving people marooned, destitute and having no communication with the outside world.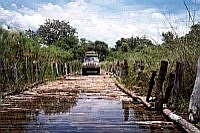 Also in many rural areas roads are either non-existent or they are not tarred; in summer they tend to be badly corrugated, sun-baked tracks, while in the rainy seasons they turn into slushy, mud mires. As a result there is little communication and no network for any type of phone.
And though this is Africa, this continent's inhabitants, particularly poor rural people and animals, do succumb to bitter cold and even snow at times. Last month heavy snow falls resulted in the death of rural villagers and many animals in parts of South Africa..
Sudden and severe cold spells are often too much for humans and animals accustomed to the milder coastal climates. At the Hluhluwe-Umfolozi Park in the northern part of Natal icy weather resulted in the deaths of small numbers of buffalo, nyala, wildebeest, zebra and impala last winter. The Park authorities maintain this was a 'natural phenomenon' and that carcases provide welcome food for a variety of scavengers such as hyenas, jackals and vultures.
And in this fashion the parlous life in our outback continues in limbo.
Photos of landrovers: courtesy of Sinda Luxury African Safaris